Journal article
Using social media to improve routine data quality metrics
published 3 December 2020
Complete, timely and consistent data are vital for effective decision-making. This study looks into ways of measuring and improving the quality of routine data captured in primary health facilities.
How is this all linked to social media? The study, published in BMJ Open, measured changes in data quality metrics before and after the introduction of an integrated district-focused data quality intervention in northeastern Nigeria, which also included a WhatsApp group for participants to exchange learning and ask for support.
An integrated data quality intervention
Like other settings, Gombe State's district-level staff include M&E officers and programme coordinators who have different responsibilities but a strong shared interest in ensuring that data is of the highest quality for decision making and performance management. A needs analysis before developing the intervention found that the officers and programme coordinators needed support on how to better collaborate and improve the quality of data from facilities.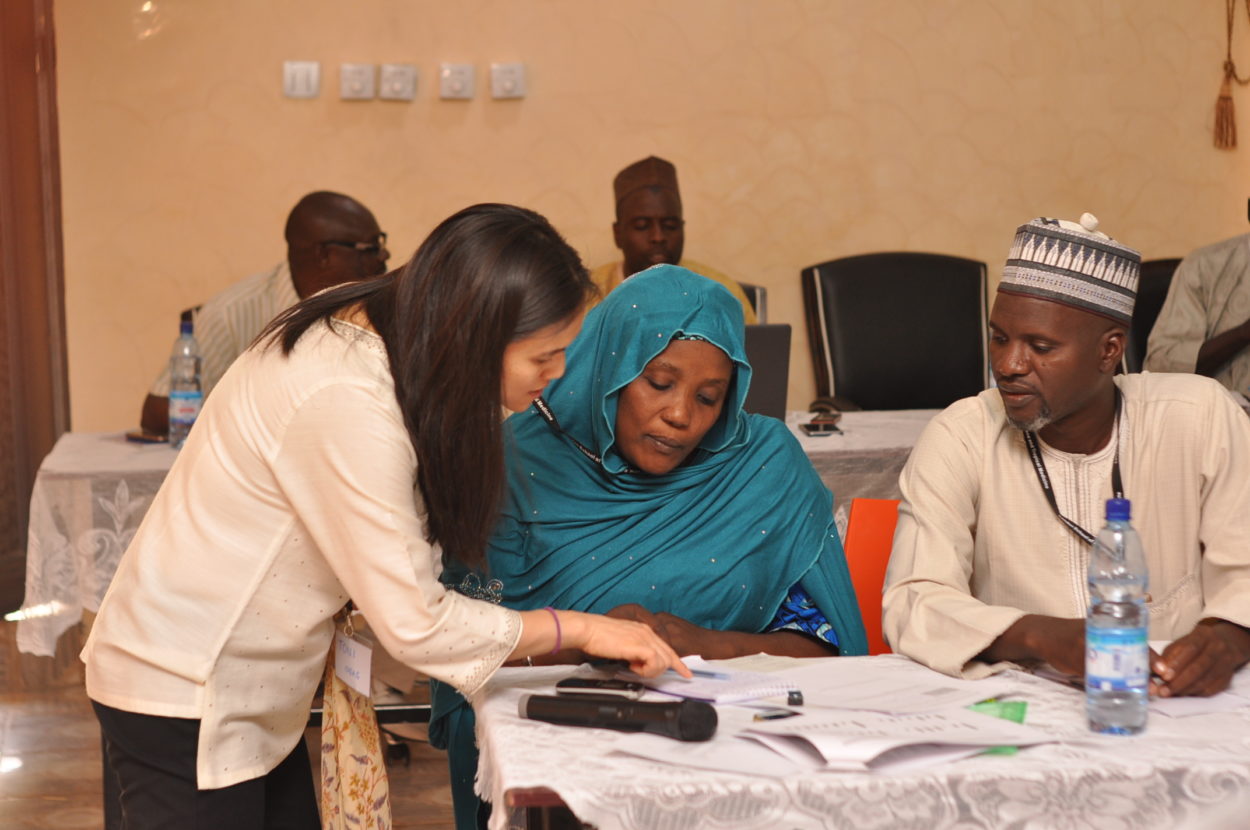 In partnership with the Gombe State Primary Health Care Development Agency, we emphasized the partnership between M&E officers and MNCH coordinators to underscore the link between data quality and data use. The intervention was designed as an integrated approach, facilitating existing state- and district-level data quality checking responsibilities.
The integrated data quality intervention was implemented across all 11 districts of Gombe state, overseeing 492 facilities providing maternal and newborn care services. The intervention included:
learning workshops to present self-assessment findings and develop work plans for improvement;
defining performance standards and milestones for completeness, timeliness, and consistency;
introduction of job aids for self-assessment according to the WHO data quality metrics;
monthly data quality summary reports;
intentional practice on providing constructive feedback to peers and low-performing facilities to promote a positive culture of data use; and
ongoing engagement on data quality issues through government-approved communication channels, including the social media application WhatsApp.
Improved data quality
Findings show that the intervention was associated with improvements across the WHO data quality dimensions of completeness, timeliness, and internal consistency. Some differences in data quality improvement by data element type were found: data related to content of care or the provision of commodities, improved more compared to contact indicators. This could be due to the fact that contact indicators, such as facility delivery, had relatively higher data quality metrics even before the intervention.
The study also provided an opportunity to reflect on the relative usefulness of assessing all WHO data quality metrics to understand the quality of routine data in a given context. The data quality metric to assess the consistency between related data elements provided useful insights in addition to the completeness and accuracy regularly reported in the literature. This is important because assessing the data relationship for a service provision compared to a contact indicator allows for discussion on whether observed discrepancies are due to low service uptake or poor reporting, an important consideration given the emphasis on improving quality of care and understanding effective coverage.
Taking data quality initiatives to scale
Improving the quality of routine facility data is essential for local and national evidence-based monitoring of universal health coverage and this study has provided evidence that an integrated district-focused data quality intervention improves most WHO data quality metrics for routine facility-based data. Future initiatives should aim to incorporate national- and higher subnational-levels of the health system to determine scalability and sustainability of integrated data quality interventions in the long-term.