IDEAS works closely with measurement, learning and evaluation partners in each geography.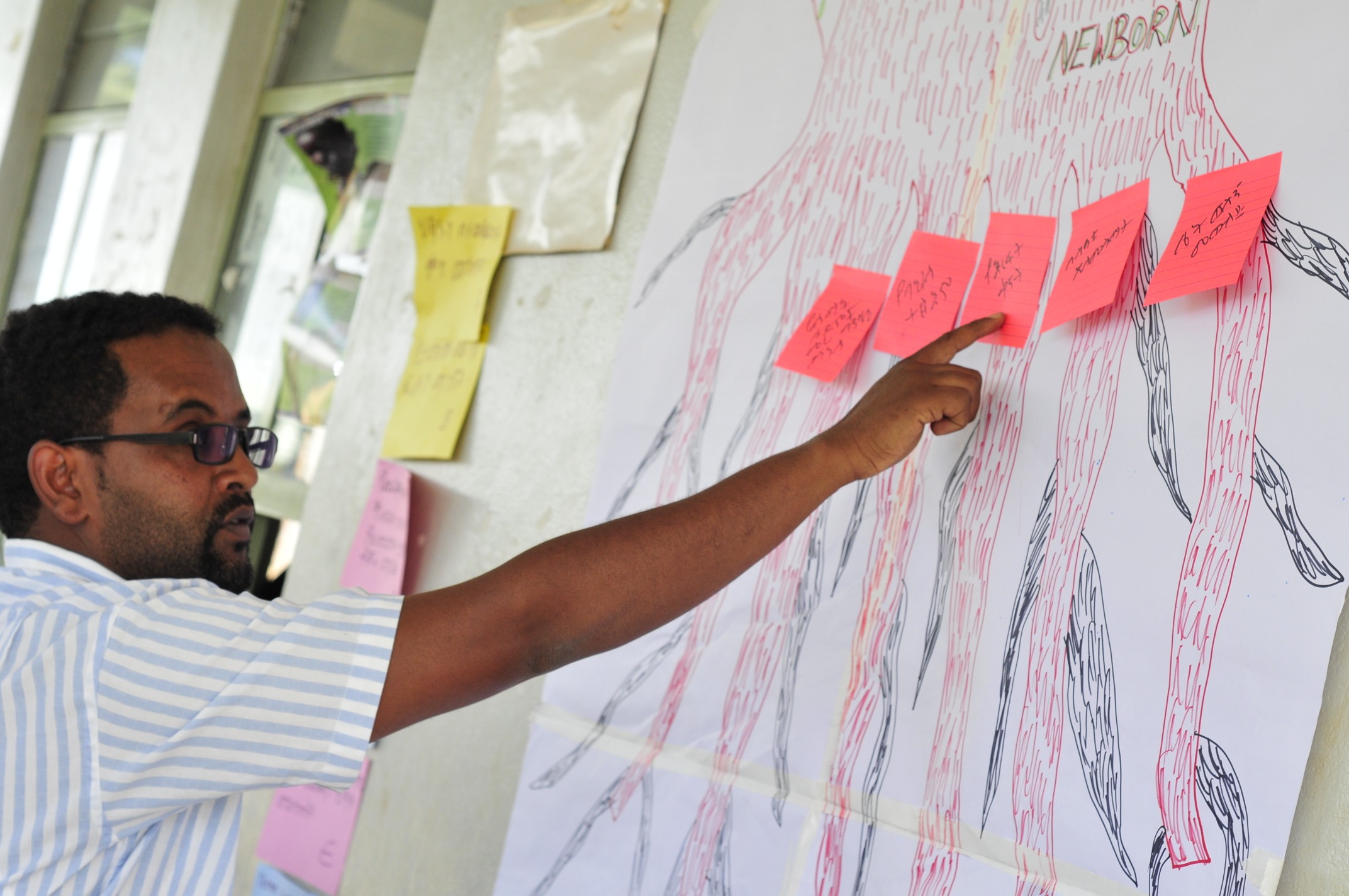 Measurement, learning and evaluation partners
Measurement, learning and evaluation partners are contracted to support IDEAS' work in Ethiopia, India and Nigeria.
Ethiopia
Ethiopian Public Health Institute
The Ethiopian Public Health Institute is a research institute that aims to protect and promote the health of the Ethiopian people. It does this by addressing priority public health and nutrition problems through problem-solving research, public health emergency management, establishing and maintaining quality laboratory system.
Dagu project
The Dagu project is working on developing Ethiopian excellence for public health evaluation through the measurement, learning and evaluation of improved integrated community case management and community-based newborn care in Ethiopia. Dagu collaborates closely with IDEAS to foster mutual capacity development for large-scale public health evaluation, working with four leading universities in Ethiopia.
ORCA project
The ORCA project supports Ethiopia's Federal Ministry of Health, by strengthening technical knowledge to critically assess, interpret and accurately report the wealth of health information generated in the country. This work will improve the country's Health Management Information System (HMIS) to solve challenges in reliable reporting, as well as leading to improved and more robust measurement of key health indicators such as immunisation coverage, maternal, newborn and child health and nutrition.
India
The Public Health Foundation of India
The mission of the Public Health Foundation of India (PHFI) is to strengthen India's public health institutions and systems. By providing capability and knowledge, it aims to achieve better health outcomes for all.
PHFI is a public-private initiative that has evolved through collaborative efforts between academia, state and national governments, multilateral and bilateral agencies and civil society.
Nigeria
Data Research and Mapping Consult Ltd
Data Research and Mapping Consult Ltd (DRMC) is a research organisation established to provide professional consultancy services in the areas of monitoring and evaluation, training, operations research, GIS mapping, data collection, process analysis, report writing and dissemination. DRMC has a pool of research assistants with diverse backgrounds in statistics, demography, sampling, geography, cartography, sociology, medicine, laboratory science and public health.
DRMC Directors and Principal Partners have managed major national surveys in Nigeria – such as the Nigeria Demographic and Health Survey, the National HIV/AIDS & Reproductive Health Survey and the Nigeria Malaria Indicator Survey. DRMC work extensively in Northern Nigeria and have the skills and resources to work effectively in the environment – not least because of their effective advocacy and relationship building with community and religious leaders.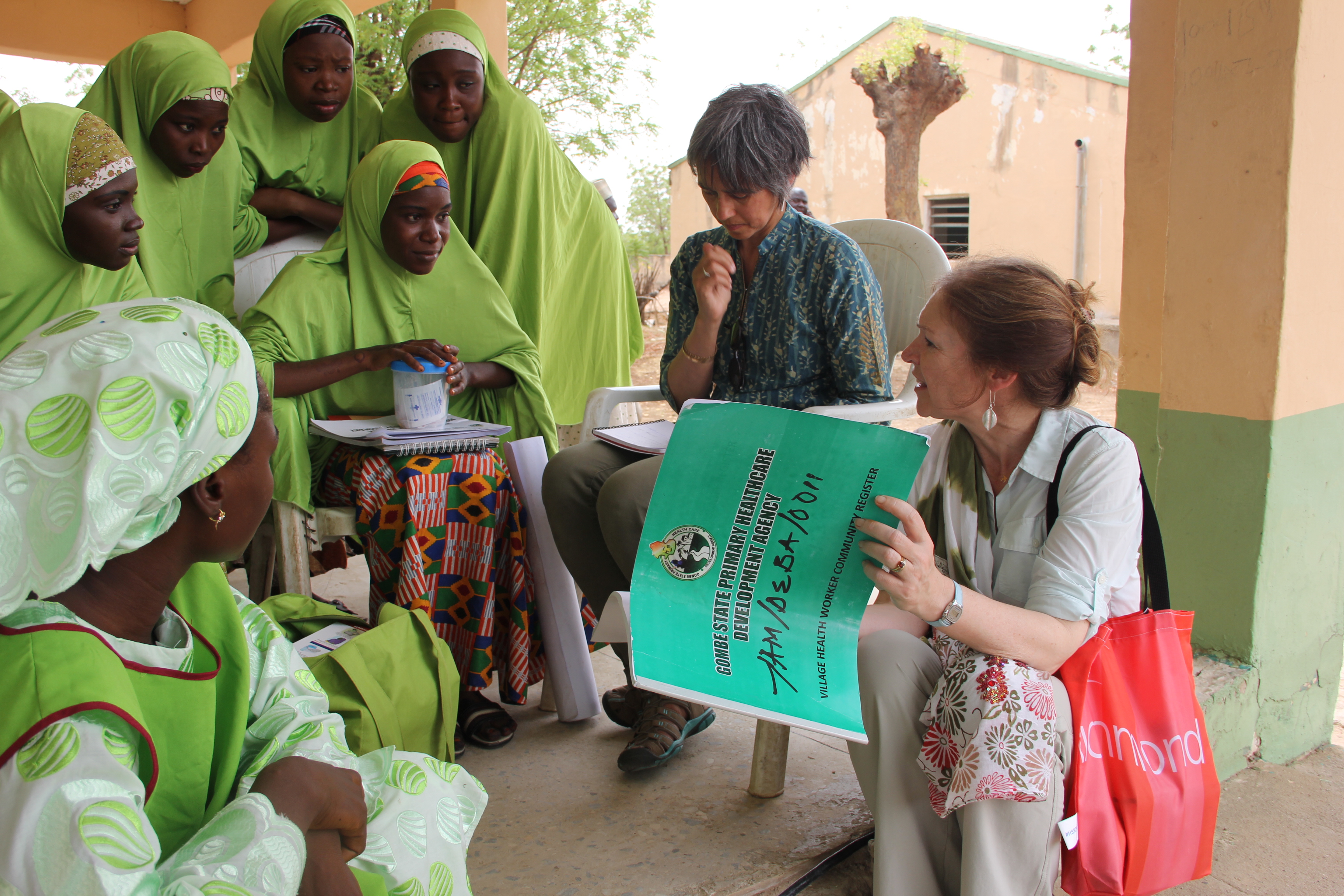 ChildCare and Wellness Clinics
ChildCare and Wellness Clinics (CWC) is a healthcare service delivery organisation with a track record of project implementation, community outreach, and quantitative and qualitative research. CWC works in collaboration with a team of researchers with practical field based expertise and tested skills in qualitative and quantitative research implementation cycle, including data quality review, assessment and assurance, research ethics, participatory community interactive research and outreach.
College of Medicine, University of Lagos
The College of Medicine is a world class research intensive medical college in Lagos, Nigeria.  IDEAS partners with the College of Medicine to understand how a quality improvement intervention implemented in Lagos State is affected by health system context.