Journal article
Improved antenatal care but postnatal care remains alarmingly low
published 26 August 2021
Ethiopia's Community-Based Newborn Care programme launched in 2013 to increase the coverage of antenatal care, institutional delivery, postnatal care and newborn care. This study aimed to assess the extent to which the coverage of health services for mothers and their young infants increased after the initiation of the programme.
The Community Based Newborn Care (CBNC) programme encompassed nine components aiming to provide life-saving services to mothers and newborns. These included early identification of pregnant women, provision of ANC, promotion of facility delivery and management of sick newborns.
The IDEAS team used a before and after population-based cross-sectional survey of CBNC service coverage at household level. A baseline survey was conducted in late 2013 and a follow-up survey four years later in cooperation with JaRco Consulting.
At baseline, 10,224 households and 1,016 women who had a live birth in the 3–15 months prior to the survey were included. In the follow-up survey, 10,270 households and 1,057 women with a recent live birth were included. Women were asked about their experience of care during pregnancy, delivery and postpartum periods, as well as the treatment provided for their child's illness in the first 59 days of life.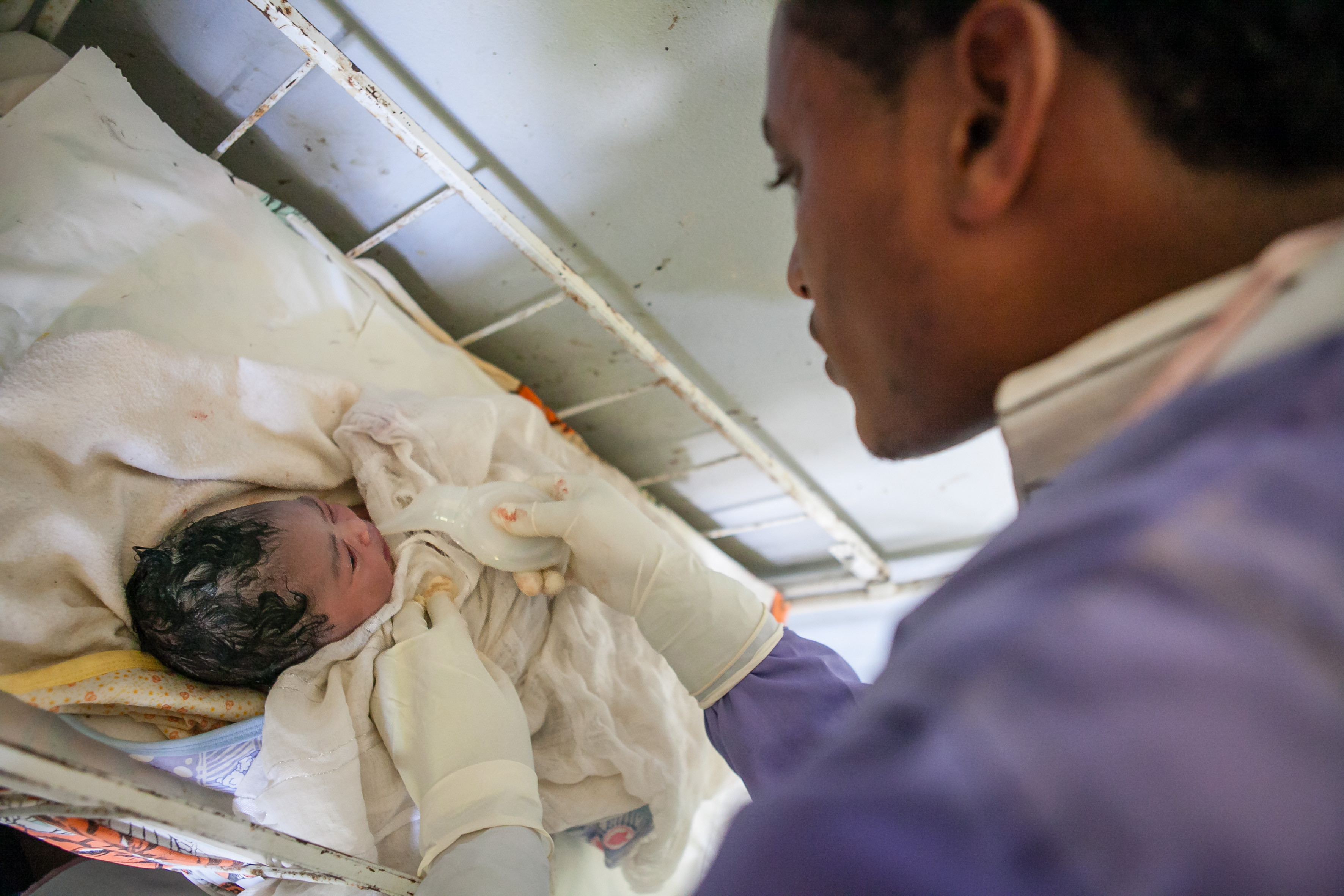 Results
Between baseline and follow-up surveys the proportion of women reporting at least one antenatal care visit increased by 15 percentage points, four or more antenatal care visits increased by 17 percentage points, and institutional delivery increased by 40 percentage points. In contrast, the proportion of newborns with a postnatal care visit within 48 hours of birth decreased by 6 percentage points for home deliveries and by 14 percentage points for facility deliveries. The proportion of mothers reporting that their young infant with possible serious bacterial infection received amoxicillin for seven days increased by 50 percentage points and gentamicin for seven days increased by 15 percentage points. Concurrent use of both antibiotics increased by 12 percentage points.
Conclusion and recommendations
Major improvements were seen for the number of antenatal care visits and institutional delivery, while postnatal care remained alarmingly low. Antibiotic treatment for young infants with possible serious bacterial infection increased, although most treatment did not follow national guidelines. Improving postnatal care coverage and using a simplified antibiotic regimen following recent World Health Organization guidelines could address gaps in the care provided for sick young infants.