News
Celebrating a strong partner – JaRco's 10th Anniversary
published 24 November 2017
IDEAS congratulates JaRco Consulting PLC, an Ethiopian international development consulting firm celebrating its tenth anniversary. The organization has been a key Measurement, Learning and Evaluation partner of the IDEAS project since 2012 working together to improve newborn survival through the Health Extension Programme (HEP) in Ethiopia.
In the past 10 years, JaRco's achievements include conducting high-quality project evaluations in: maternal and newborn health, immunizations, nutrition, public health, and WASH. JaRco continues to expand its impact beyond Ethiopia by working in Gambia, Lesotho, Senegal, Somaliland, Tanzania and Zambia.
The collaboration between the IDEAS project and JaRco has been immensely valuable and impactful. This partnership is a first of its kind, with LSHTM staff joining the JaRco team in Ethiopia to build local capacity and human resources. IDEAS was able to support JaRco to transition from paper to electronic data collection tools, which have improved the overall quality of the data from collection through to analysis. Moreover, JaRco is now the first trainer to use electronic data collection tools in the local language of the place the data is being collected at.
Dr. Yirgalem, JaRco's lead Public Health Specialist and the Serving Coordinator for the Community Based Newborn Care (CBNC) Evaluation for which IDEAS and JaRco work together, expressed his gratitude for the IDEAS-JaRco partnership: "Working with IDEAS has been one of the best experiences in JaRco.  IDEAS is being led by a school with a number of staff and researchers… it is well organized, well programmed, with a good amount of time for preparation."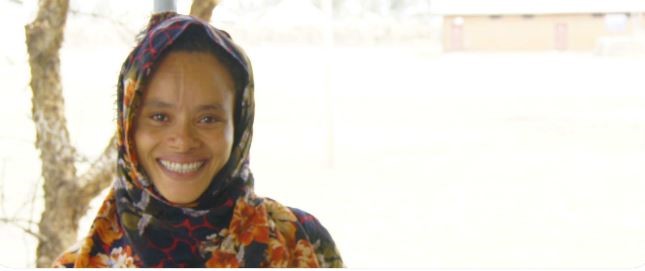 The field of maternal health and newborn delivery care has significantly changed over the past ten years. Ethiopia's Demographic and Health Survey in 2016 recorded that the percentage of mothers receiving ante-natal care by a skilled provider increased from 27 to 62 percent between 2000 and 2016. JaRco and IDEAS have highlighted some of the positive outcomes in the Community Based Newborn Care Baseline Survey Report.
In the next 10 years, JaRco will continue to focus on projects of similar nature with the IDEAS team, to foster positive change in the lives of vulnerable people through long-term partnerships.