Report
Gombe Girls: Public Engagement Case Study
published 24 November 2017
The Gombe Girls for Maternal and Newborn Health was a collaborative project in Nigeria designed to raise awareness of issues around maternal health within the local community. During the project, teenage girls visited
local healthcare facilities, and engaged with healthcare workers and new mothers to explore the factors that contribute to a safe and happy birth. Using creative activities such as PhotoVoice and dramatisation, the students illustrated their findings and communicated the importance of maternal health to a wider community audience.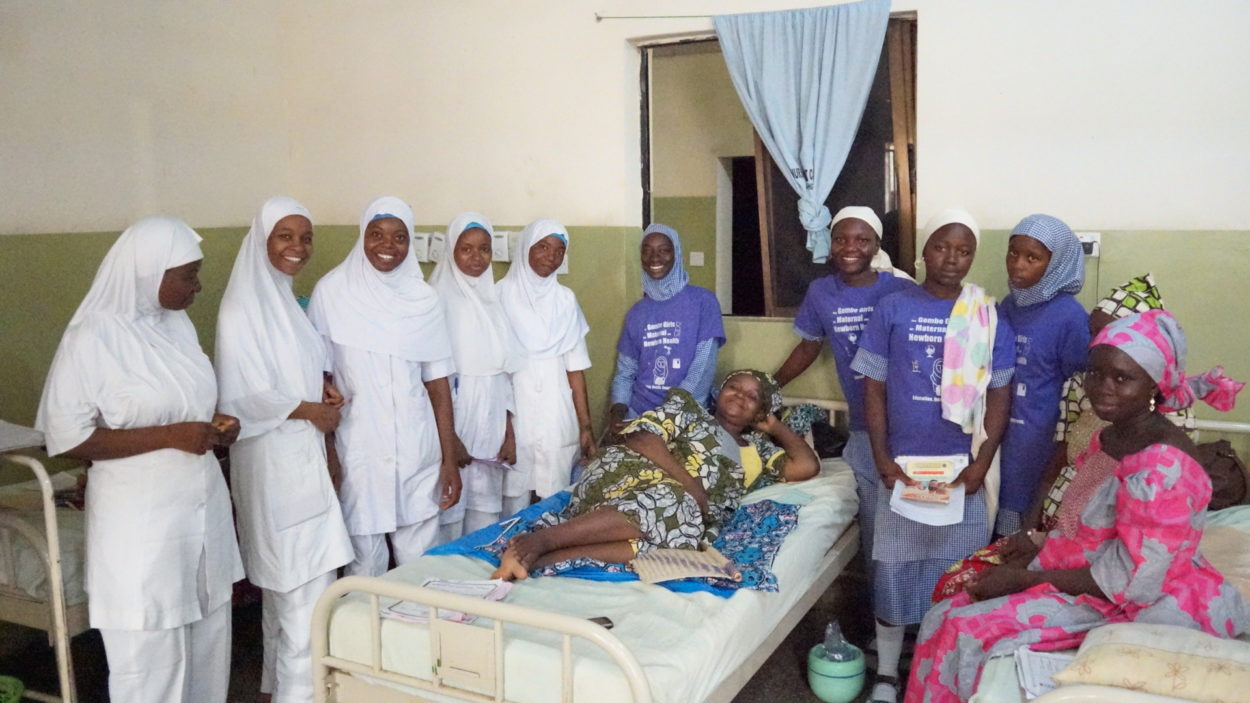 Project aims
· To stimulate the interest of female students in current issues and challenges in maternal & newborn health
systems, nursing and midwifery professions, and the study of science (biology, chemistry and medicine).
· To demonstrate to young female students that further education or professional development will not impair
their ability to be a wife or mother.
· Allow female students to ascertain the level of awareness among their male peers on these critical issues.
· Engage important stakeholders including public officials, community and religious leaders on girls'
empowerment and issues of maternal health.
· Promote sustained collaboration between LSHTM and partner institutions and communities in Nigeria.