News
The first Data Informed Platform for Health cycle starts in Ethiopia
published 27 October 2020
After a few months of almost complete still stand due to the global COVID-19 pandemic, the Data Informed Platform for Health (DIPH) in Ethiopia, has begun its first cycle in North Shewa zone in Amhara region.
The DIPH teams in Ethiopia and London are clearly excited, after months of delay and uncertainty the project is starting to take off. New project staff were hired and received their induction during the past months and the team is now fully settled in the districts in North Shewa zone.
The initiation of the first full DIPH cycle started with the collection of data for a baseline study in 12 implementation and 12 non-implementation districts. A DIPH cycle involves five steps and takes about four months from beginning to completion.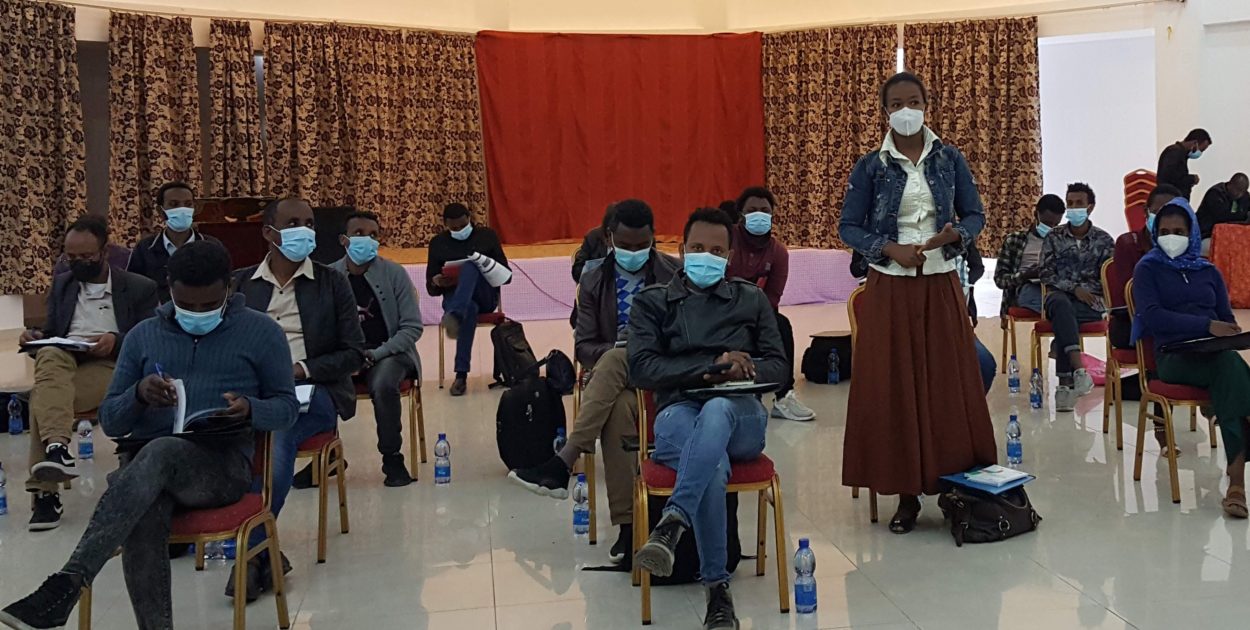 Following the baseline study data collection, the team in Ethiopia led a six-day training for district health administrators. The training focused mainly on DIPH tools and operations, health decision-making processes, data use and future collaborations. A total of 66 participants from the districts and the zonal health office took part in the training, which was launched by the deputy head of the zonal health office.