News
Filling the gaps – supporting excellence in Ethiopian research
published 15 March 2018
"Everything I have learned these three weeks was so important (…). Here at EPHI most of my duties entail research, and to do better research understanding the study design is key, this training will definitely help me achieve better outcomes for EPHI." said TihtenaTesefay, Assistant Researcher from the Vaccine Production Directorate at the Ethiopian Public Health Institute (EPHI), after completing a three week course on Epidemiological Research Methods and Data Analysis.
The in-service training for thirty EPHI staff, with participants from each directorate, organised by the Health System & Reproductive Health Research Directorate of EPHI and conducted by members of the Dagu and IDEAS teams, was designed to improve research and analytical skills. The course included a mix of lectures and practical sessions where the theoretical knowledge was applied in group work or in computer exercises. The Dagu project works with EPHI to improve national capacities for measurement and evaluation of maternal, newborn and child health programmes and to enable better generation and analysis of quality data for decision-making.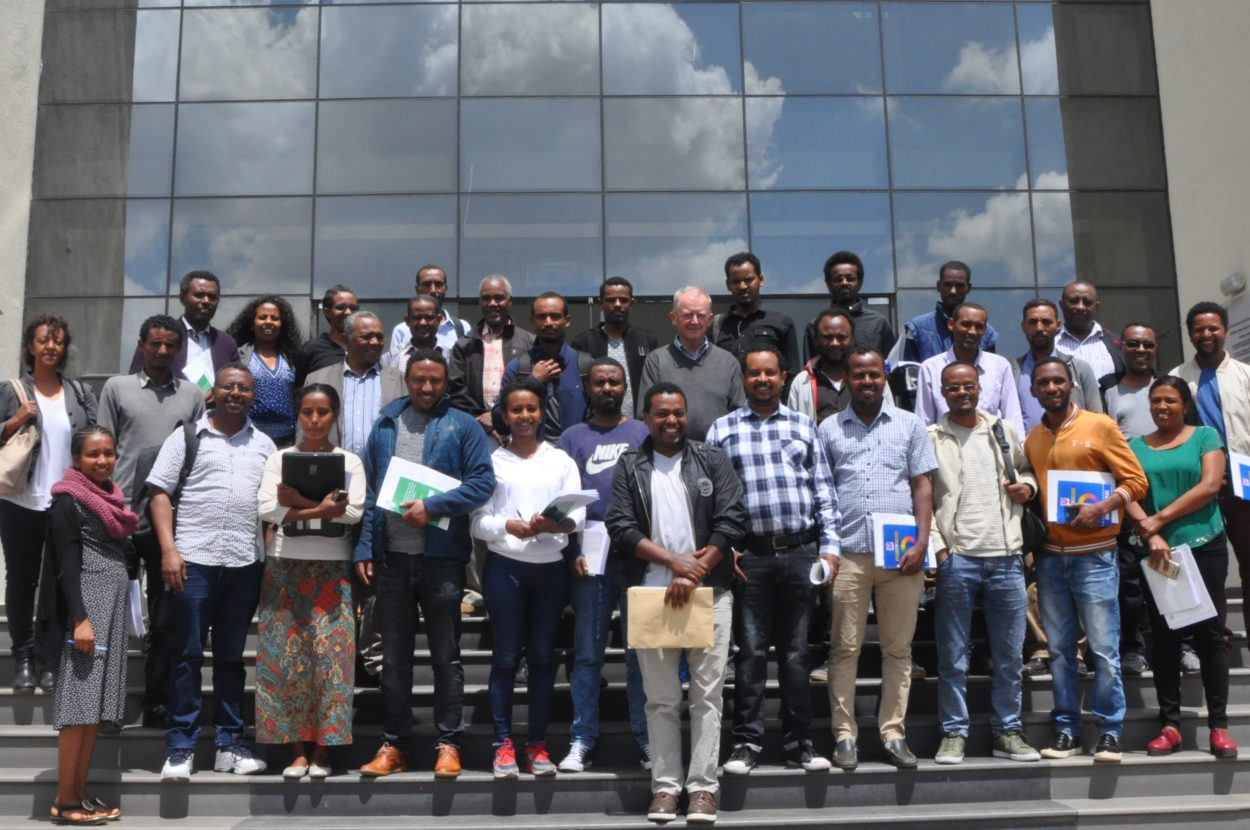 By the end of the course participants were able to better understand, among other areas, key epidemiological measures, have a clearer understanding of research design, and also improve their applicable skills to design questionnaires and effectively communicate research results.
For participants such as Abel Weldetinsae, who is in the process of developing his PhD proposal the course offered insights useful for his academic and professional development. "(…) I have been looking for this type of training. (…) It was very helpful (…) I was having a hard time interpreting (outcome measurements) while I was reading about it in literature." He further added that the workshop would support his team at EPHI working on environmental public health research to set out strategic themes for the next five years.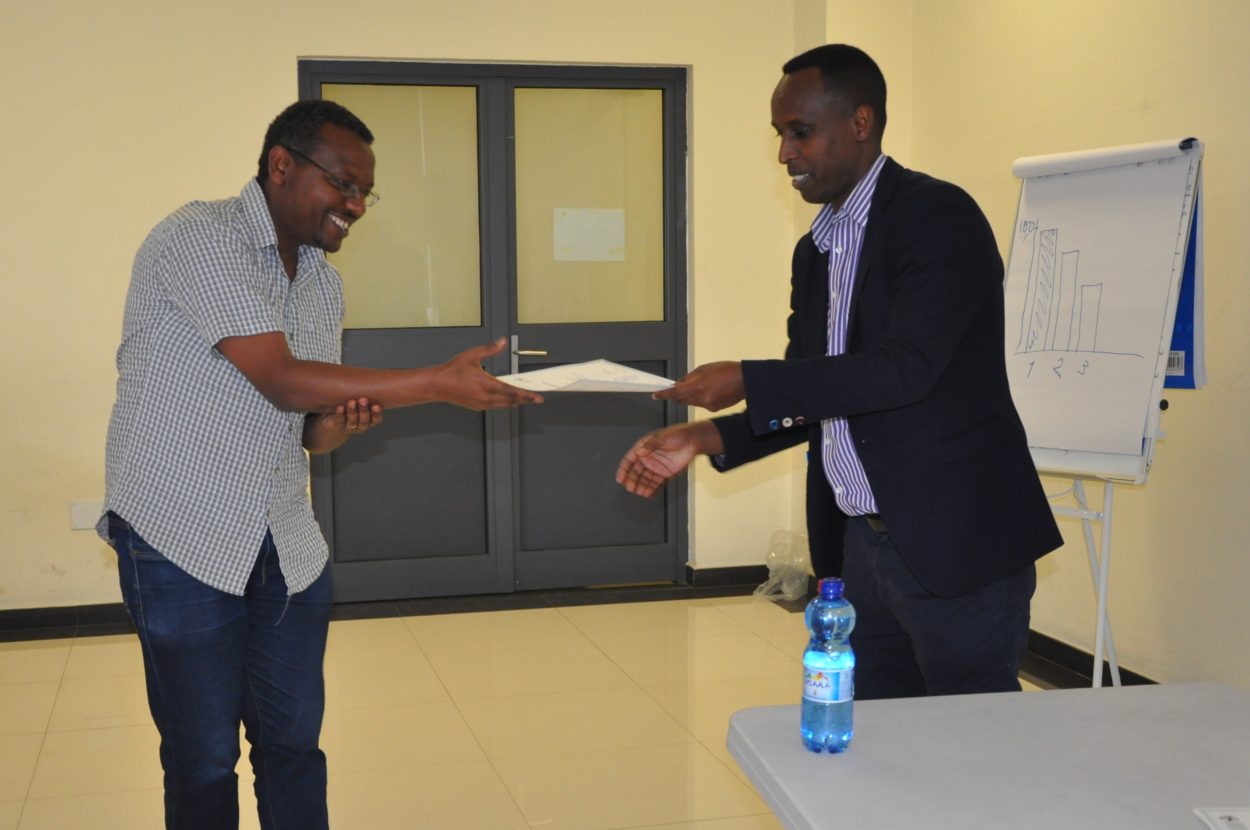 "Since our Directorate works on survey and research activities all sessions are useful to improve our performance." Dr Samson Mideksa Legesse summarised, although notingthat despite the course extending over three weeks participants still faced time constraints to keep on top of reading hand-outs, modules and reports and completing assessments.
"I am a data manager, (this course) will improve my handling of data at EPHI." noted Dinka Fikadu from the HIV and TB research Directorate.  As shown by feedback from these participants and others, this three-week course took participants one step further towards the research goals set out by EPHI. of At the end of the course all participants received certificates from Dr Ebba, General Director of EPHI.