Blog Post
A paradigm shift: from healthcare for the elite to healthcare for all
published 20 May 2012
I write my first blog with inspiration and hope because it's about a paradigm shift that I am finally beginning to discern in the approach to health services in India.
Since independence, India's public health services have been guided by population norms: a sub centre for every 5000 population, a Primary Health Centre (PHC) for every 30,000 population, and a Community Health Centre (CHC) for every 120,000 population.  The PHC was envisaged as the first point of contact between the village community and a medical doctor who could provide an integrated package of curative and preventive health care at the primary level.  The CHCs were envisaged as referral units, providing the services of 4 medical specialists- Surgeon, Physician, Gynaecologist and Paediatrician.
Government health statistics show that as of March 2012, there were 23,887 Primary Health Centres (PHCs) and 4809 Community Health Centres (CHCs) with a 12% shortfall of doctors at PHCs and 63.9% shortfall of specialists at CHCs.   From these numbers as well as from surveys of health seeking behaviour we infer that the public health system has proved inadequate for the country's majority rural population, 68.84% at the last count (Census, 2011).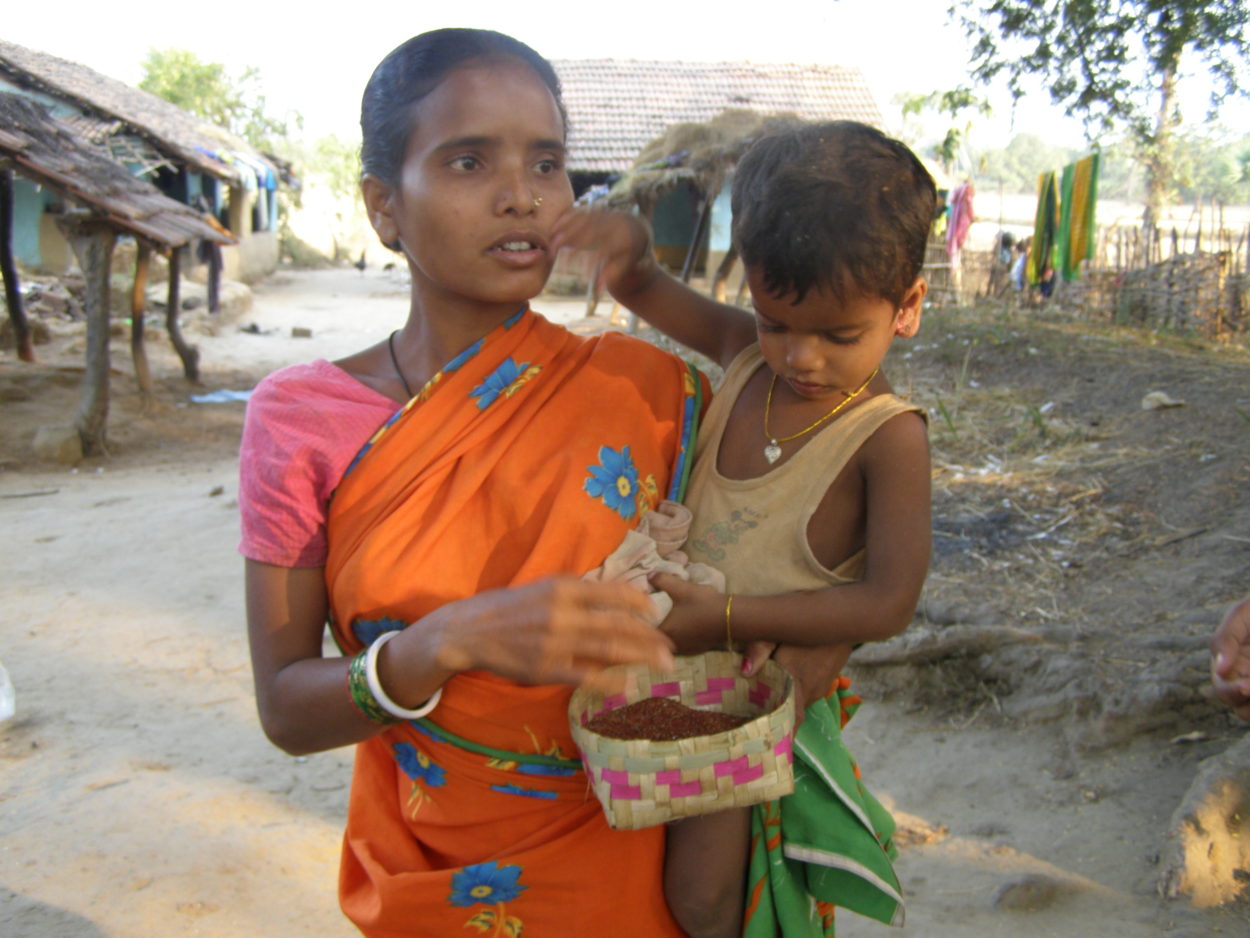 Lack of access to well trained healthcare provider
In my experience and knowledge, women and children are most affected by the lack of a well trained healthcare provider within easy access.  With poorly developed road and transport facilities, no woman with a sick child can be expected to walk more than half an hour on average, to access a first contact provider.  Doctors at PHCs are usually not within this range of easy access.  I strongly believe that training and empowering frontline health workers – both public and private – who live and work in rural communities, is the best way for India to reach better quality primary care to its 800 million people living in rural areas.   I hope that through the IDEAS project we can show that supporting frontline workers results in improved health of mothers and newborns.
On April 11 I attended a consultation organised by the Public Health Foundation of India on the recommendations of the High Level Expert Group (HLEG) on Universal Health Coverage.  I was an invited panellist on human resources at this consultation. This group was formed by the Planning Commission in October 2010 to develop a framework for better quality and more accessible and affordable health care for all citizens.  India's 12th five year plan aims to increase public health expenditure from around 1.5% to 2.5% of the GDP, and turn the spotlight once again on health-for-all.
Rural healthcare and non-physician providers
I found a lot to cheer in the HLEG's recommendations report, such as new approaches to health services and human resources.  The group has (among other issues):
called for a reorientation of healthcare services guided by population health needs rather than outdated population norms;
recommended five levels of health care services (including three at the primary level starting from the village) which will give more appropriate healthcare  to the country's rural millions than the current 3-tier infrastructure;
argued for a shift in the focus of public spending from tertiary to primary healthcare;
prioritised the development of non-physician healthcare cadres including community health workers and mid-level practitioners such as those produced through a new 3 year training programme currently termed the Bachelor of Rural Healthcare or BRHC.
'Doctors are of great value in providing certain types of healthcare,' says the report, 'yet primary healthcare services should not be doctor dependent.'
I was most heartened that the concept of mid level practitioners had finally gained public acceptance and was very much a part of future human resources planning in India.
Need to integrate and upgrade existing cadres of frontline health workers
What I did not find in the report was a discussion of how existing frontline health workers could be upgraded to deliver enhanced and expanded health services in rural India, and how they could be integrated through the new strategies.  These frontline workers  include many different cadres: private informally trained healthcare providers that presently deliver a lot of healthcare at first contact in rural India (but do not have a formal medical qualification), and also a wide range of public sector village based health workers such as ASHAs, nurses and other paramedical personnel.
Supporting frontline health workers
IDEAS is looking to find out if certain health innovations are enhancing the interactions between these frontline workers and the families they visit. It is through these frontline workers that most rural families, which carry the largest burden of maternal and neonatal mortality in India, gain knowledge on safe birthing practices and healthcare. If IDEAS shows a positive correlation, we can play a part in what may be the next paradigm shift in India's health system: widespread support for frontline workers and efforts to enhance the work they do.