Blog Post
Avoiding pregnant husbands and 30kg newborns – making electronic data collection work
published 6 July 2016
IDEAS's Keith Tomlin outlines four ways to get high quality data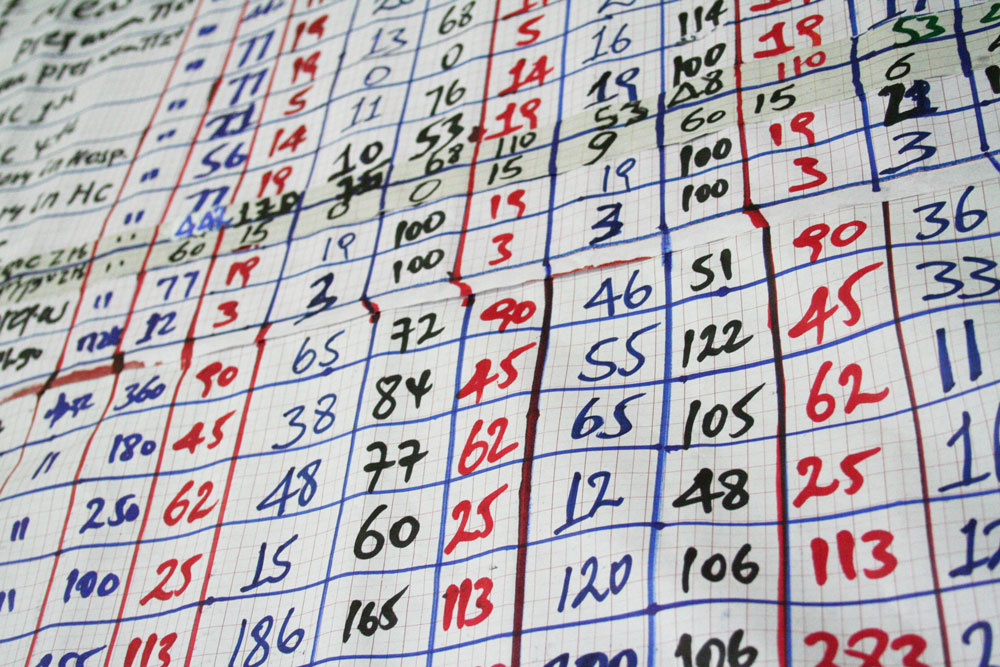 Mobile technology has completely changed the face of data collection for research. The traditional method – fieldworkers collecting data onto paper forms and office-based staff then entering it into desktop computers – is rapidly becoming a thing of the past, as mobile hardware and software becomes increasingly suitable and affordable.
Electronic data-collection – where fieldworkers enter data directly into smartphones, tablets and laptops – is an approach potentially brimming with benefits. Data can be more accurate as a result of on-the-spot error-checking, reducing the likelihood of recording pregnant husbands or 30 kilogram newborns by mistake.
Fieldworkers no longer have to carry their own bodyweight in paper questionnaires, and study participants can benefit from shorter, more efficient interviews.
Perhaps most seductively, results can be disseminated more rapidly after fieldwork is completed because the process of double-data entry and comparison is not required.
This, at least, is the theory.
Keith's presentation to colleagues at the London School of Hygiene & Tropical Medicine
Electronic data collection, if not approached with care, could also mean crashing programmes, mismatched records, flat batteries or, most terrifyingly, the inability to collect data at all. Fortunately, careful planning and a good understanding of what you need means that these worse-case scenarios can be avoided.
In 2015 I set up electronic data collection for household, community and frontline worker surveys in Ethiopia. This included the selection of hardware, the writing of the programmes and working closely with our Monitoring, Learning and Evaluation partners in Ethiopia – JaRco Consulting – to train fieldworkers and supervisors.
Below are four important steps to making electronic data collection work.
1. Know your programme
The first decision to make is which data collection programme to use. There is a growing list of choices, and it's important to be clear from the outset about what you need. For example, in Ethiopia we collected data in three of the national languages – Amharic, Oromo and Tigrigna.
Two of these use a non-Latin alphabet and not all data collection programmes recognise these. For the household surveys we were collecting data about households, their residents and women of child-bearing age, and we wanted the software to automatically create ID numbers which linked these records together correctly. Again, not all programmes can do this.
2. Get hardware that matches your objectives
Your choice of software will influence your choice of hardware, but there are other considerations when choosing devices. You will probably choose from either smartphones, tablets, laptops or Personal Digital Assistants (PDAs).
Devices running on Android are generally less expensive.
Tablets can be better if you have questions with long lists of answers from which the interviewer has to choose, as all the choices can all be seen at the same time. Specialist PDAs can be more resistant to being dropped or immersed in water. You may need specific features, such as barcode scanning for drug inventories in health facilities.
In some settings laptops are used by government officials, and using them can have the effect of subtly affecting interviewee's responses, regardless of how the field-workers introduce themselves.
If you are importing large numbers of devices into the country you are working in, then make sure you have added any import duty costs to your hardware budget.
3. Be conscious of your battery life
A good battery life is vital and deleting unwanted programmes and apps which consume power in the background can help to extend it – as well as removing distractions for your fieldworkers!
Be sure to know when your field teams will have the chance to recharge their batteries and invest in some external battery packs or in-car battery chargers if they are in very remote areas.
4. Testing….testing….
When your data collection programmes are written, test everything as much and as often as possible. Carry out a day of testing in the field if you can, and get feedback from your fieldworkers.
Be sure to collect data in all of the languages that you will be using at the testing stage too – non-Latin alphabets can take a lot more computing memory to store each character, and this can affect the speed of your device.
"These data are fabulous"
– Dr Tanya Marchant
Setting up electronic data collection may not actually save much time when compared with using paper questionnaires because of the time needed for programming and testing. But be sure to allow plenty of time for the initial steps as the tiniest edit to a programme can have a huge impact, so avoid making changes at the last minute without re-testing the whole programme. However, time can be saved after the fieldwork by avoiding the manual entry of paper questionnaires.
Electronic data collection can be a challenging process. But in this case I knew that it had been time well spent when, soon after fieldwork was completed, the scientific lead for the IDEAS surveys came into my office and said "These data are fabulous".
For the IDEAS Ethiopia surveys Keith used CSPro 6.2 for Android on Samsung Galaxy Three 7-inch tablets. Find out more at the US Census website.