Blog Post
A new partnership with the University of Lagos
published 5 June 2019
The Nigeria Healthcare Quality Initiative (NHQI) aims to improve maternal and neonatal health outcomes, patient safety and satisfaction by building the capacity of healthcare providers and policymakers to implement quality improvement initiatives. IDEAS is partnering with the University of Lagos in a process evaluation of this initiative.
The prototype phase of NHQI was implemented in Lagos between April 2015 and September 2017. To institutionalise gains from the prototype phase, the scale-up phase started in November 2017 and is expected to end in October 2020. This blog highlights the need for NHQI in Lagos and illustrates the steps taken to evaluate the initiative in order to generate the needed evidence to guide scale-up or adaptation of the initiative to similar settings.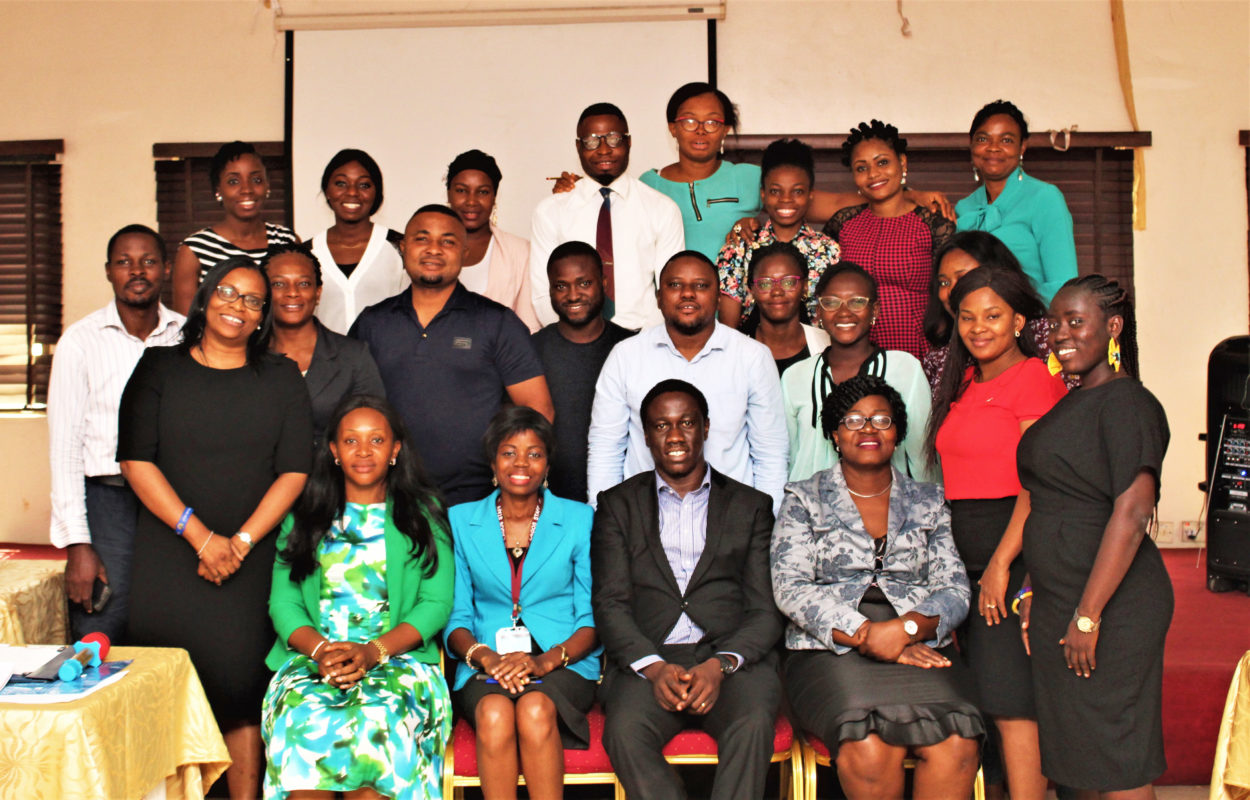 The need for NHQI in Lagos
According to the Nigeria Demographic and Health Survey of 2013, Nigeria has a maternal mortality ratio of 576 deaths per 100, 000 live births and a neonatal mortality rate of 37 deaths per 1000 births. Lagos State which is the commercial capital and most densely populated area of Nigeria has a maternal mortality ratio of 450 deaths per 100,000 live births as of 2008. Despite a maternal mortality ratio which is lower than the national average, Lagos accounts for a significant proportion of the national burden of maternal mortality because of its large population. To this end, Lagos State Ministry of Health, its agencies and implementing partners have been leading Quality Improvement (QI) initiatives in health facilities within the state. While QI initiatives are increasingly being implemented in diverse contexts there is limited evidence about how generic QI health interventions can be adapted to suit different contexts.  The Nigeria Healthcare Quality Initiative (NHQI) implemented by Health Strategy & Delivery Foundation (HSDF) in three distinct facility environments, Primary Healthcare Centres (PHCs) and both public and private hospitals, presents a unique opportunity to generate evidence on how to adapt a single intervention to fit different contexts.
Evaluating NHQI
Funded by the Bill & Melinda Gates Foundation, the IDEAS project and HSDF are conducting a process evaluation to understand the implementation of NHQI in six PHCs, 19 public and 25 private hospitals and evaluate how the contextual differences across the health facility types influence implementation, effects and cost of the intervention. Qualitative and quantitative data will be collected through 2019 until early 2020. The qualitative data will provide an insight into the characteristics of NHQI and its implementation. To enable objective comparison of the three facility types, quantitative data will be used to identify differences in staffing, supplies and patient profile across the three facility types.
Engaging a measurement, learning and evaluation partner for quantitative data collection
Driven by a shared conviction to engage an established organisation with a wealth of research experience, IDEAS and HSDF engaged the research office of the College of Medicine (CMUL), University of Lagos as its measurement, learning and evaluation partner for quantitative data collection.  For this study, the research office put together a team of researchers with tertiary level education, a wealth of experience conducting research in health facilities, fluency in the popular local languages and an in-depth understanding of the local culture. The researchers included 20 researchers with graduate degrees. Facilitators of the training include experts for the College of Medicine, University of Lagos including the research coordinator, Dr Adedoyin Ogunyemi, and myself.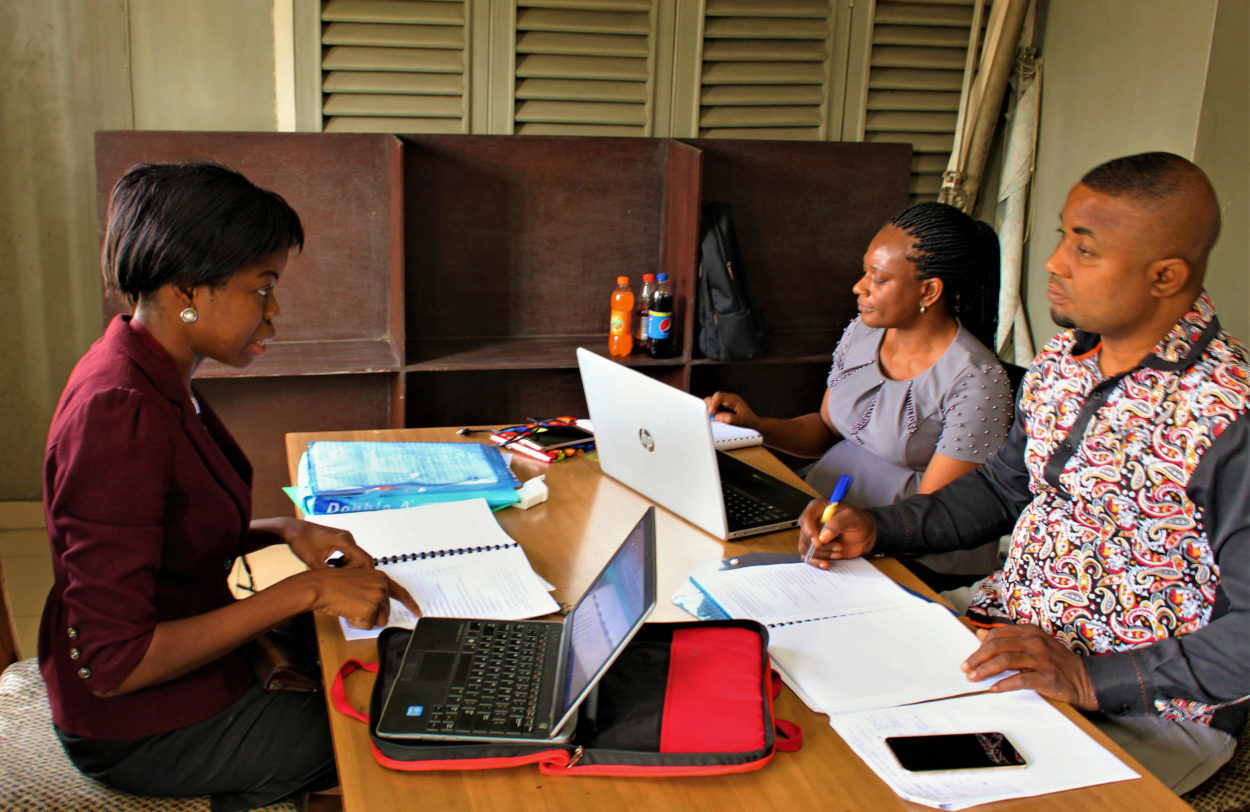 Critical to the success of any data collection activity is the preparatory training and supportive supervision provided. In April 2019, a three-day capacity building training was held at the University of Lagos alumni centre.  The training entailed classroom lectures, role play and piloting of tools to ensure familiarisation with data collection tools and proficiency in conducting patient exit interview and taking a facility inventory. Other areas covered include data entry, data quality management and data storage. To assess the effectiveness of the training, the data collection team were asked to pilot the information sheet, inventory questionnaire and exit interview questionnaires in health facilities while being assessed by the trainers. This had the dual advantage of improving confidence and competence of the data collection team through reinforcement of knowledge and skills gained in the classroom training and also learnings from this exercise informed further revision of the data collection tools to reflect Lagos context.
Next steps
The quantitative data from this activity will enable the IDEAS-HSDF team to compare the staffing, supplies and patient profile across the three facility types in order to highlight the contextual differences across the three facility types. Using a convergent mixed method approach, findings from qualitative study and costing exercise will be situated within quantitative data findings that explain the contextual differences across the three facility types. This will enable the team to see if or how contextual differences across the three facility types influences the implementation and cost of NHQI. These findings will be disseminated to governmental and non-governmental key stakeholders within Lagos State through written reports and presentations to guide the scale-up of QI initiatives to all facilities within the state. More broadly, the findings could serve as a guide for adapting QI initiatives to other states in Nigeria and countries with similar context.  Accordingly, the results will also be shared with an international audience through newsletters, presentations at conferences and stakeholders' meetings, and through publications in peer-reviewed journals.