Blog Post
Listening to Gombe Mothers
published 10 November 2020
We use mobile phones to communicate with friends and family, to check sports news and current affairs, to transfer money - for a multitude of purposes, only limited by the features available. It isn't surprising then that globally mobile phones are the fastest adopted technology in recent times. This holds true in low-and middle-income countries were penetration is growing across all socio-economic groups.
Feedback from patients about their experience of health care is a critically important step to improving quality of care.  But mechanisms for connecting with health care users to hear their stories can be problematic, an issue highlighted by the movement to promote and address respectful maternity care.  The high penetration of mobile phones around the world presents an opportunity to connect with women in new ways, even in relatively remote settings.  As part of ongoing research, the IDEAS project is exploring this opportunity in Gombe State, north-eastern Nigeria, to see how we can use mobile phones to generate data on the quality of maternal and newborn care in the state.  The 'Listening to Gombe Mothers Study' aims to investigate the feasibility and acceptability of using telephone interviews to collect data on the experience of facility-based childbirth care and to estimate the validity of responses derived from telephone interviews.
Back in August and September 2019, as part of a study on quality of care, we observed and documented 388 health facility births and carried out exit interviews with women whose births had been observed.  This new study aims to now re-interview these women using mobile phones and to study their responses.
At the moment, in low-income and middle-income countries, such as Nigeria, quantitative data on the reported experience of care are mostly sourced through face-to-face household surveys or exit interviews. However, these methods are resource-intensive and are therefore employed on a limited scale, typically in research settings, mostly vertical and cross-sectional, and do not apply harmonised measurement tools. The 'Listening to Gombe Mothers Study' seeks to be part of the ongoing efforts exploring sustainable ways of generating frequent data on experience of care in LMIC.
Patient voices: generating evidence for action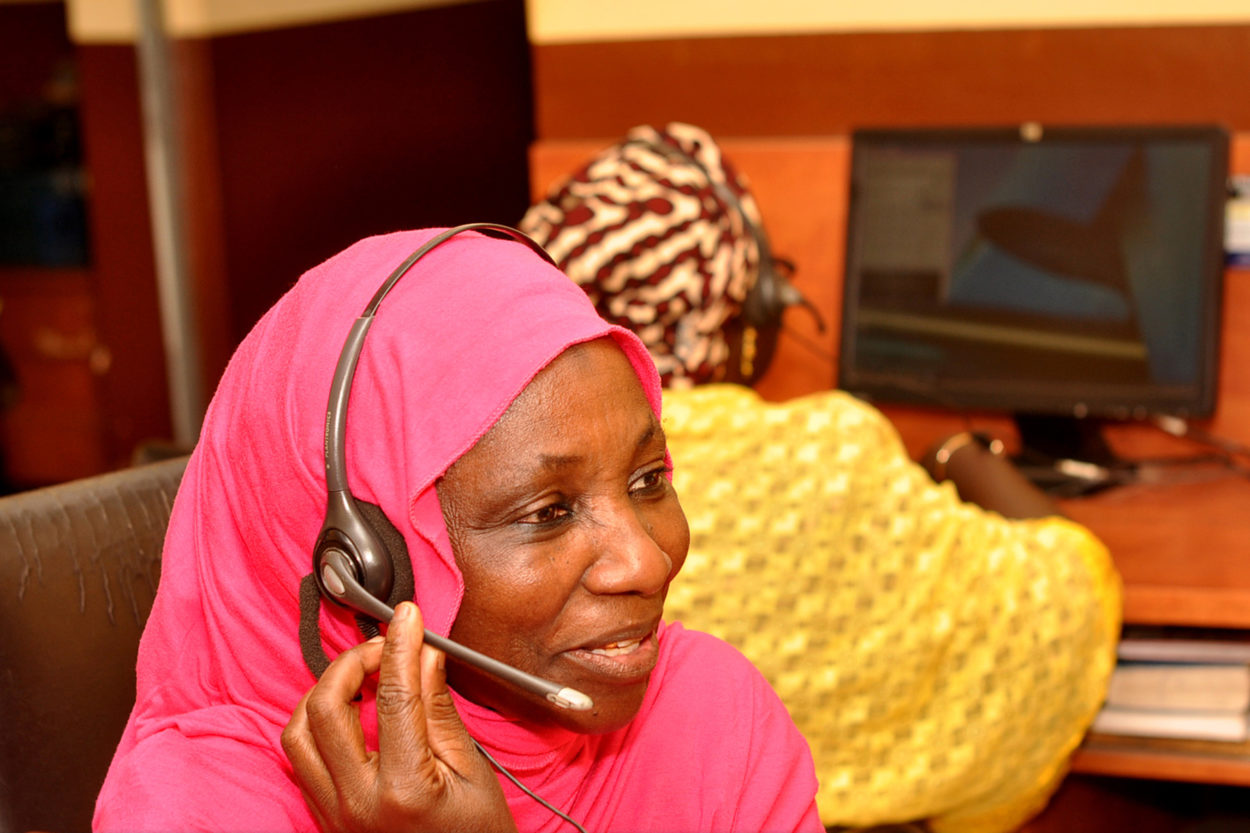 Findings from this formative work will advance our understanding of the potential of using telephone interviews to collect data on the experience of care, because while telephone interviews have been widely used to collect data in high-income countries, their use in LMIC is limited. Moreover, the ability to generate frequent data on the experience of facility-based childbirth has the potential to feed into quality improvement strategies within settings like Gombe State, while also strengthening the global response toward the elimination of mistreatment during facility-based. While not part of its original objectives, nonetheless, demonstrating the feasibility and acceptability of remote data collection method, and the validity of measures derived remotely through telephone interviews, could also contribute to the response to the ongoing Covid-19 pandemic and towards building health system resilience.
The 'Listening to Gombe Mothers Study' is a collaboration between the IDEAS project at the London School of Hygiene & Tropical Medicine, the Gombe State Primary Health Care Development Agency (GSPHCDA) and the Network for Improving Quality of Care for Maternal, Newborn and Child Health (Quality of Care Network) of the World Health Organization.